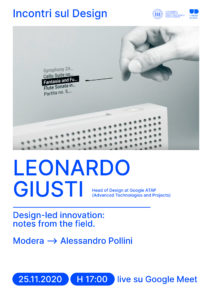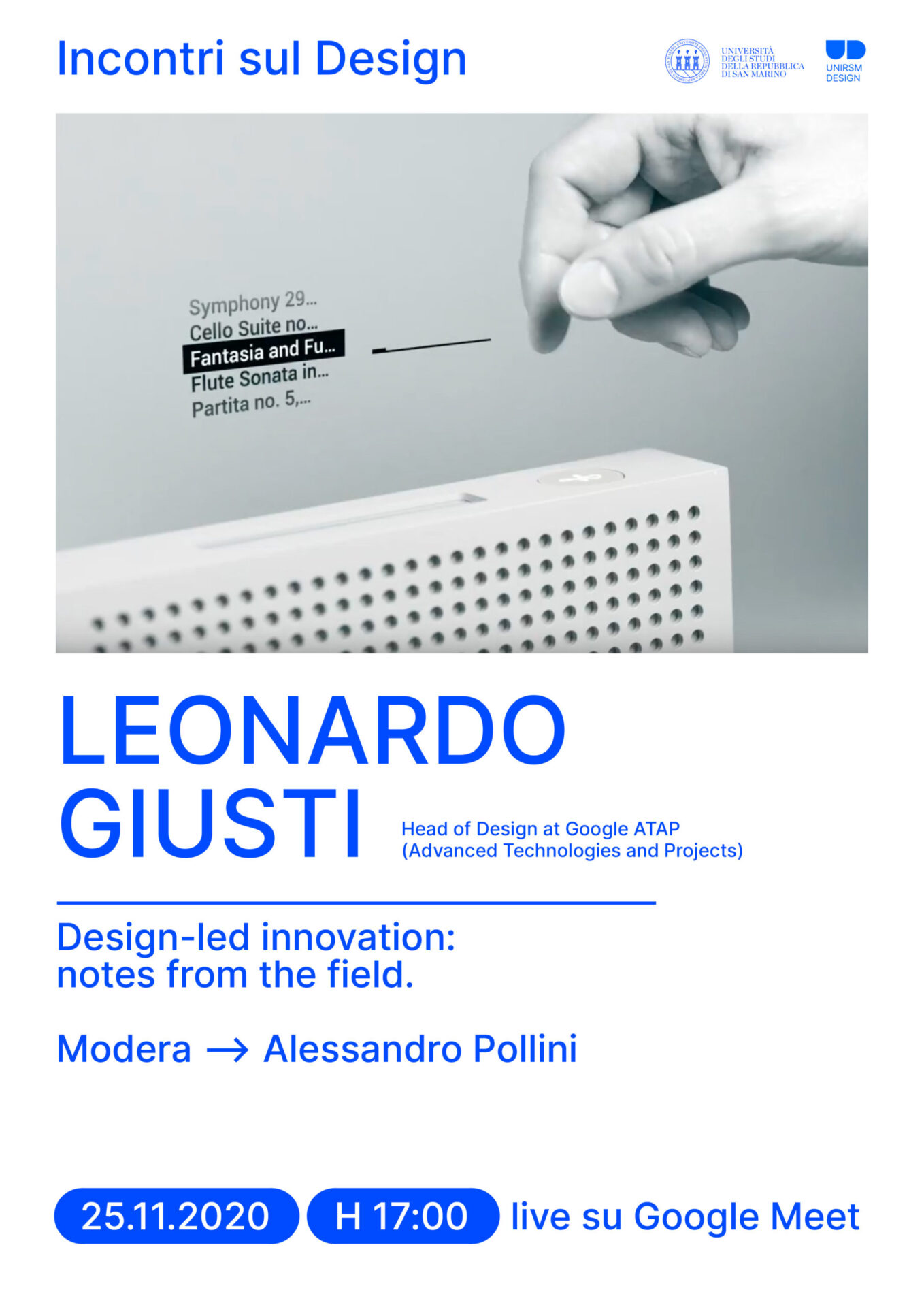 Inizio
25.11.2020
5:00 pm
Modera Alessandro Pollini
Luogo
Live su Google Meet
Design-led innovation: notes from the field.
Innovation is often the result of a technological breakthrough; however, it often takes decades before these achievements become products that people use and love. This talk will discuss how we can rethink the design practice as a form of discovery deeply integrated into research and development projects. By establishing a new type of collaboration between engineers, scientists, and designers, we can accelerate the definition of meaningful product opportunities, starting from the earliest stages of technological innovation.
Bio
Leonardo is Head of Design at Google ATAP (Advanced Technologies and Projects), working on Project Soli and Project Jacquard. Before joining Google, Leonardo led design teams at Sano, Samsung Design America and MIT – Design Lab.
He holds a PhD in Human-Computer Interaction; his research aimed to bring robotic technologies into everyday life. Leonardo held lecturer and research positions at several universities (University of Siena, Domus Academy, University of Trento, MIT), published more than 40 scientific papers, and presented his work at conferences such as CHI, INTERACT, and SIGGRAPH. His work has been featured in the New York Times, Washington Post, Wired, Fast Company and other international magazines.